full-service veterinary care
Our Services
At Animal Hospital of Sebastopol, you can trust that your pets are in great hands. Our veterinarians provide a wide range of veterinary services for pets.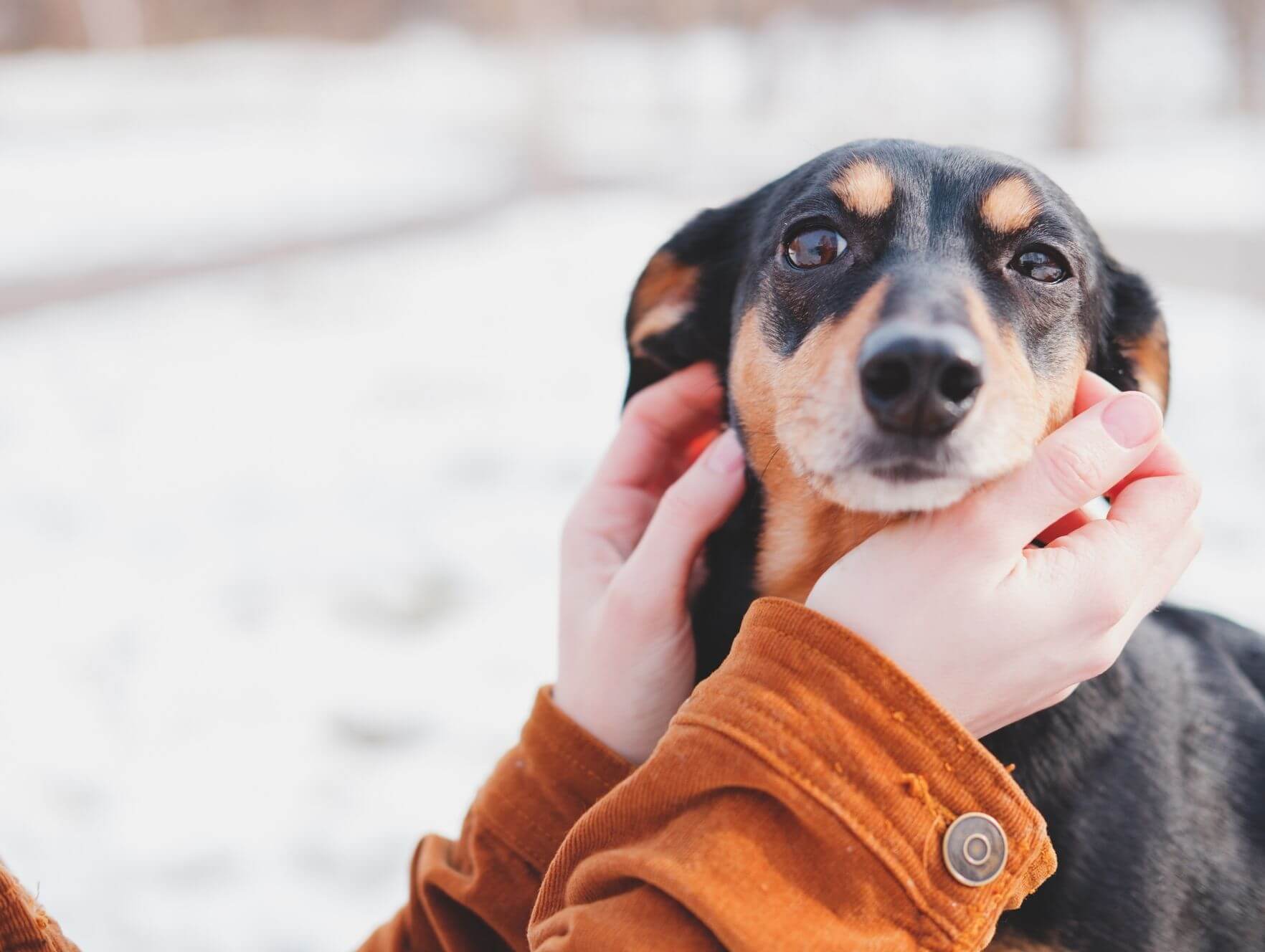 Check Out
Our Veterinary Services
The best medical care available
The veterinarians and staff at Animal Hospital of Sebastopol are ready to provide your pet with cutting edge veterinary medical care.
Health Screening Test
Von Willebrand's Disease
Knowing if your dog has this condition before an emergency situation arises can mean the difference between life and death. Similar to hemophilia in humans, von Willebrand's disease can result in life-threatening bleeding. Many dogs that carry this disease in their genetic makeup go undetected until a minor surgery or small, superficial injury results in significant blood loss.
We offer testing for this disease, which is a highly inheritable trait in some breeds. As many as 50% of Dobermans are affected; other commonly affected breeds include German shepherds, German shorthaired and wirehaired pointers, golden and Chesapeake Bay retrievers, Pembroke Welsh corgis, poodles, Scottish and Manchester terriers, and Shetland sheepdogs. If you have an at-risk breed, we recommend that you have your dog tested.
Some animals show no signs of the disease but are carriers of this genetic problem. If these dogs are allowed to reproduce, they can pass the disease on to their offspring. If you are a breeder, we strongly recommend testing for von Willebrand's disease before breeding your dogs. Please call us to schedule this test.
Renal Dysplasia
Renal dysplasia is a disorder in which the kidneys do not develop normally. It most commonly affects Shih Tzus, Lhasa apsos, and soft-coated wheaten terriers. Dogs usually become clinically ill before one year of age.
Unfortunately, this genetic disease has no cure; many affected dogs will develop kidney failure. Management options are extremely limited and generally expensive. Although some dogs are only carriers of this disorder and have normal kidney function, they can still pass the trait onto their offspring.
If you're a breeder, testing for renal dysplasia can significantly reduce your chances of breeding this inherited problem in your dogs. Please call us to schedule this test.
Hip Dysplasia
Canine hip dysplasia (abnormal development of the hip joint) begins when the hip joint in a young dog becomes loose or unstable. If left undiagnosed and untreated, this instability causes abnormal wear of the hip cartilage and ultimately progresses to osteoarthritis or degenerative joint disease. Signs of this condition are pain, reluctance to get up or exercise, difficulty climbing stairs, a "bunny-hopping" gait, limping, and lameness, especially after periods of inactivity or exercise.
Hip dysplasia most commonly affects large- and giant-breed dogs; however, smaller dogs can also be affected. Although genetics often play a role in this disorder, young dogs that grow or gain weight too quickly or get too much high-impact exercise are also at risk. Being overweight can aggravate hip dysplasia.
We can help prevent or slow this condition by monitoring food intake and ensuring that your dog gets proper exercise as he or she ages. We can also screen your dog for hip dysplasia, using one of two methods. The earlier we can diagnose hip dysplasia, the better the possible outcome for your dog.
OFA (Orthopedic Foundation for Animals) Certification:
We can x-ray your dog's hips for hip dysplasia at 2 years of age. We will forward these radiographs to the OFA, where board-certified radiologists will evaluate and grade your dog's hips for OFA certification. Correct positioning of your dog is essential for proper radiographic evaluation, so a general anesthetic is required to make the procedure less stressful for him or her.
PennHIP Method:
We can x-ray your dog's hips using the PennHIP method for evaluating hip dysplasia in dogs, which can be performed much earlier (at 16 weeks of age) than OFA certification. Requiring a general anesthetic involves x-raying your dog's hips in three different positions to measure how loose the joints are and determine the presence or likelihood of osteoarthritis. If you are a breeder, consider using this test to help you select good breeding candidates at a younger age. If your dog competes athletically, consider using this technique to evaluate the future soundness of your dogs or puppies.
Please call us to discuss your dog's risk of developing hip dysplasia, schedule a screening, or discuss treatment options.
Pet Surgical Services
Spaying
Spaying your pet has many benefits. The procedure, which prevents female animals from becoming pregnant and reproducing, can help your dog or cat live a longer, healthier life. Spaying will not change your pet's personality.
By spaying your female pet, you're protecting her against potentially deadly diseases, including bacterial infections, reproductive tract diseases, and several types of cancer. You also won't have to worry about her going into heat. This means avoiding the mess that often accompanies the heat cycle in female dogs and the pacing and crying that happens with female cats. In addition, spaying your pet will help control the dog and cat overpopulation problem, keeping more animals out of shelters.
Spaying, which involves removing the ovaries and uterus, is a surgical procedure and does need to be performed with the pet under anesthesia. We follow strict protocols and continually monitor your pet's vital signs to help ensure her safety. Please see the descriptions under Anesthesia and Patient Monitoring for more information on what we do to keep your pet safe.
Neutering
Neutering your pet has many benefits. The procedure, which prevents male animals from reproducing, can help your dog or cat live a longer, healthier life. Neutering will not change your pet's personality.
By neutering your pet, you're reducing or eliminating his risk for prostate and testicular cancer, as well as sexually transmitted diseases. Neutering will also reduce or eliminate undesirable and embarrassing behavior, including roaming, fighting, humping, and spraying. In addition, neutering your pet will help control the dog and cat overpopulation problem, keeping more animals out of shelters.
Neutering, which involves removing the testicles, is a surgical procedure and does need to be performed with the pet under anesthesia. We follow strict protocols and continually monitor your pet's vital signs to help ensure his safety. Please see the descriptions under Anesthesia and Patient Monitoring for more information on what we do to keep your pet safe.
Soft Tissue Surgery
We perform many types of soft tissue surgeries at our clinic. Soft tissue surgeries are those that are not associated with bone. These surgeries can provide many benefits to pets.
Probably the most common soft tissue surgery performed on pets is the removal of masses, or lumps. Most of these masses, once removed and tested, are found to be benign (nonharmful); however, occasionally they are more serious. Early removal and accurate diagnosis of a lump is necessary to improve the outcome in your pet if the mass is cancerous.
If your dog suffers from frequent ear infections, surgical intervention can reduce their occurrence by improving airflow into the ear canal.
Surgery can also help resolve several problems related to the eyes. Tearing in your pet's eyes can mean an infection is present or may be a sign that the cornea (outer layer of the eye) has been damaged. Surgery may allow the cornea to heal faster with less scarring, improving your pet's ability to see. In some pets, the eyelashes may actually damage the cornea. Surgical intervention improves comfort in these pets, reduces the chances of corneal scarring, and enhances the pet's vision in the long term.
Medical Services
Radiology (X-rays)
When we need to figure out what's wrong with your pet, we routinely use x-rays to help identify the cause of the problem, rule out possible problems or provide a list of possible causes. We may also use x-rays during a wellness exam to diagnose potential problems before they become serious.
X-rays provide valuable information about a pet's bones, gastrointestinal tract (stomach, intestines, colon), respiratory tract (lungs), heart, and genitourinary system (bladder, prostate). We use radiology alone or in conjunction with other diagnostic tools. Interpretation of radiographs requires great skill on the part of the veterinarian.
We are proud to offer digital radiology (x-rays that are captured digitally rather than on film). This state-of-the-art technology allows us to provide you with a quicker diagnosis for your pet. Plus, it uses less radiation than traditional x-rays.
To avoid a blurry image, pets need to remain completely still while an x-ray is taken. In some cases, we may need to sedate your pet or use short-acting general anesthesia.
Flea Control
A flea problem on your pet means a flea problem in your home. Understanding the flea life cycle and methods for its control can be a daunting task. We will gladly assist you in this process. We can provide you with safe, effective flea prevention and if necessary, flea treatment. See the flea article in the Pet Health Library of our site.
Dermatology (Skin)
Skin problems are common in dogs and cats and can be caused by hormonal disorders, allergies, infections, or parasites such as fleas and mites. These issues can be particularly difficult to treat and should be addressed promptly.
We can often diagnose a skin problem by simply examining your pet. Some dermatologic diseases or conditions do require additional diagnostic procedures to ensure a correct diagnosis. Depending on your pet's symptoms and the results of our physical exam, we may run blood work or perform a urinalysis, skin scraping, or biopsies.
Contact us if you notice your dog or cat scratching excessively or if he or she develops any bare patches, scabs, scaling, redness, inflammation, lumps, or bumps.
Cardiology (Heart)
Although heart problems are found more often in older pets, these conditions can affect pets at any age. Heart disease is usually a life-threatening condition, but early diagnosis and appropriate therapy can extend your pet's life. If caught soon enough, some forms of heart disease can be cured.
Heart disease can lead to congestive heart failure (CHF), which occurs when the heart can no longer pump blood effectively. If an animal is suffering from CHF, fluid usually accumulates in and around the lungs and sometimes in the abdomen. Congenital heart disease (animals born with a heart problem), valvular heart disease (abnormalities of the heart valves), arrhythmias (rhythm disturbances), and heartworm disease can all lead to CHF.
Call us if your pet starts breathing rapidly or coughing, loses his or her appetite, tires easily, seems weak, or has trouble exercising. We can discover many heart problems during a physical exam. Additional tests, such as an electrocardiogram (ECG), radiographs (x-rays), and ultrasounds, are usually needed to accurately identify the cause of the heart disease or failure.
Tonometry
It is crucial for your pet's vision that we detect and treat glaucoma and other problems with intraocular pressure (pressure within the eye) as quickly as possible. We can test your dog or cat's eyes for excess pressure easily and safely. The test, performed with a device called a tonometer, is not painful and does not require sedation.
If not treated immediately (within hours to days), glaucoma can cause permanent vision loss or even blindness. Pets that have suffered eye injuries should have this test performed. In addition, we recommend that breeds that are prone to developing glaucoma come in for regular measurements so we can monitor eye pressure and begin treatment before any problem becomes irreversible. Please call us to discuss whether your pet may be at higher risk for glaucoma.
Call us right away if you notice any of the following problems in either or both of your pet's eyes: dilated (enlarged) pupils, clouding of the cornea (the normally clear outer layer of the eye), red or bloodshot eyes, one eye protruding or appearing larger than the other, squinting, or tearing. Because glaucoma is painful, your pet may react by rubbing or pawing at the eyes or rubbing his or her head against the floor or furniture more than normal.
Ultrasonography
Ultrasonography (also called ultrasound or sonography) is a non-invasive, pain-free procedure that uses sound waves to examine a pet's internal organs and other structures inside the body. It can be used to evaluate the animal's heart, kidneys, liver, gallbladder, and bladder; to detect fluid, cysts, tumors, or abscesses; and to confirm pregnancy or monitor an ongoing pregnancy.
We may use this imaging technique in conjunction with radiography (x-rays) and other diagnostic methods to ensure a proper diagnosis. Interpretation of ultrasound images requires great skill on the part of the clinician.
The ultrasonographer applies gel to the surface of the body and then methodically moves a transducer (a small handheld tool) across the skin to record images of the area of interest. The gel helps the transducer slide more easily and create a more accurate visual image.
The transducer emits ultrasonic sound waves, which are directed into the body toward the structures to be examined. The waves create echoes of varying degrees depending on the density of the tissue and the amount of fluid present. Those waves create detailed images of the structures, which are shown on a monitor and recorded for evaluation.
Ultrasound does not involve radiation, has no known side effects, and doesn't typically require pets to be sedated or anesthetized. The hair in the area to be examined usually needs to be shaved so the ultrasonographer can obtain the best result.
Endocrinology (Hormones)
Identifying endocrine problems as early as possible is important in dogs and cats. These serious, potentially life-threatening conditions are much more manageable when caught early, allowing us to begin proper treatment.
The endocrine system is made up of a group of tissues (mostly glands) that release hormones into the bloodstream. These hormones regulate metabolism, growth, development, and reproduction and are dispersed to different areas of the body, depending on the hormone's function. When a hormonal balance is disturbed (by a tumor or autoimmune disease, for instance), an endocrine disorder can develop. "Hyper" refers to an excess of hormone, and "hypo" refers to a deficiency in a hormone. Treatment varies depending on the disease.
There are several common endocrine disorders found in dogs and cats:
Diabetes mellitus is caused by a deficiency in or resistance to the hormone insulin.
Hypothyroidism, which is often diagnosed in dogs, indicates that the animal has low levels of thyroid hormone.
Hyperthyroidism, which frequently affects cats, indicates that the animal has high levels of thyroid hormones.
Addison's disease (hypoadrenocorticism) and Cushing's disease (hyperadrenocorticism) can also affect both species, although Cushing's disease is rare in cats.
Contact us if your pet begins panting excessively, develops any skin issues (such as hair loss or dull coat), or shows any changes in behavior, energy levels, appetite, weight, water consumption, or urination.
Medical Assessment
To ensure a proper diagnosis, we often need to examine your pet. We begin a medical assessment by looking at your pet's eyes, ears, and skin and checking his or her cardiovascular, neurological, gastrointestinal, and skeletal systems for any abnormalities. We will perform blood and/or urine tests as necessary to check your pet's kidneys, liver, pancreas, and endocrine system, including the thyroid and adrenal glands. Based on your pet's condition, we may recommend further diagnostic tests, such as radiography (x-rays), endoscopy (internal scoping), ultrasound, or biopsy.
If you're concerned that something may be wrong with your pet, please call us to schedule a medical assessment. Depending on the symptoms, we may ask you to bring in your pet right away.
Preventative Services
Flea Prevention and Control
Fleas can cause problems for pets ranging from minor to life-threatening. Not only can these parasites cause severe itching, irritation, and allergies, but they can also transmit tapeworms and diseases. Fleas can infest dogs, cats, ferrets, mice, and rats. And fleas don't just stay on pets; they can bite people, too. For more information, contact us or see the flea article in the Pet Health Library on our site.
You don't want these blood-sucking parasites on your pet or in your home. We can help keep them away or help you get rid of them if they've already found their way inside. Call us to find out how to eliminate and control fleas or to start your pet on a preventive today.
Heartworm Prevention
When they bite, mosquitoes can transmit heartworm infection. And those heartworms can wreak havoc on your dog or cat. These parasites can severely and sometimes fatally damage the heart, lungs, and blood vessels. Some pets may not show any signs of infection; in those that do, symptoms can vary widely.
In dogs, signs of heartworm disease can range from coughing, fatigue, and weight loss to difficulty breathing and a swollen abdomen (caused by fluid accumulation from heart failure). Canine heartworm infection can also lead to a life-threatening complication called "caval syndrome" (a form of liver failure); without prompt surgical intervention, this condition usually causes death.
Although often thought to not be susceptible to heartworm infection, cats can indeed get heartworms. Cats can suffer from a syndrome referred to as heartworm-associated respiratory disease (HARD); the symptoms can be subtle and may mimic those of asthma or allergic bronchitis. Signs of respiratory distress, such as rapid or difficult breathing, wheezing, and panting, are common. Other symptoms include coughing, vomiting (typically unrelated to eating), and loss of appetite or weight. Heartworm infection is more difficult to diagnose in cats than it is in dogs.
Treatment for heartworm infection is far more expensive than prevention—and it can actually kill your dog. There is no approved treatment for cats. Some cats spontaneously rid themselves of the infection; others might not survive it. And even one or two adult heartworms in a cat can cause serious problems.
Fortunately, there's an easy way to keep your dog or cat safe: by administering monthly heartworm preventives. Most heartworm medications also protect your pet against other parasites, such as roundworms, hookworms, whipworms, ear mites, fleas, and ticks. We can recommend the best regimen of prevention for your pet.
Tick Prevention
Ticks are becoming more and more prevalent in North America, and they're now being found in areas where people and pets didn't previously encounter ticks. These parasites aren't just a nuisance; they can cause serious—and sometimes deadly—diseases, including Lyme disease, Rocky Mountain spotted fever, babesiosis, ehrlichiosis, and tick paralysis. Contact us immediately if your pet starts coughing or has joint pain, trouble breathing, fever, weakness, or loss of appetite, weight, energy, or coordination.
The best method for keeping ticks off your pet is by keeping your dog or cat on a tick preventive. Even indoor-only pets are at risk because ticks can hitch a ride inside on your clothing or shoes. Tick preventives are safe and highly effective at controlling ticks and the diseases they carry. Call us to get your pet protected today!
Don't panic if you find a tick on your dog or cat, even if your pet is on a preventive. Some preventives kill ticks after they've come in contact with your pet. Ticks can hide easily under your pet's fur, so as an added measure of protection, we recommend checking your pet for ticks every time your pet comes in from outside. And don't hesitate to ask us any questions you might have.
Exotic Pet Medicine
Snakes
Snakes can suffer from a variety of diseases, some of which can cause serious respiratory, gastrointestinal, and liver problems. They also commonly harbor internal and external parasites, including hookworms, roundworms, mites, and ticks.
We recommend that you bring your new snake in for an initial exam so we can make sure it's healthy. If your snake needs future veterinary attention, we'll also have a baseline to compare against. Although snakes don't need vaccinations, they can benefit from routine exams. Annual veterinary visits can even help your snake live longer.
We are happy to share our specialized knowledge of appropriate enclosures, temperature and humidity, lighting, substrates (ground covering), cleaning, and skin shedding. Besides having feeding requirements that are species-specific, snakes can become stressed and may not eat. If this happens, please contact us so we can help. We can also determine the sex of your snake.
A healthy snake should flick its tongue and be alert and active, showing interest in its environment; its scales should be smooth and dry. Call us immediately if you notice any of the following signs of illness: vomiting or regurgitation, diarrhea, loss of appetite or weight, weakness or loss of energy, wheezing, mucus or bubbling around the nostrils, changes around the mouth (inflammation, purplish-red spots, dry and diseased tissue), and changes in the skin (reddening, slow-healing sores, swelling, discharge).
Other Exotic Animals
Although a lot of information regarding exotic animals is widely available on the Internet, it is often difficult to determine what sources to trust. You can rely on our experienced veterinary team's knowledge of mice, rats, pot-bellied pigs, hedgehogs, and other exotic pets.
Not only can we provide medical assessments and perform surgical procedures, but we can also help you prevent many diseases related to improper nutrition, which are extremely common in these animals. Please schedule an appointment so we can discuss your exotic pet's nutritional needs. In addition, we supply a wide range of foods and supplements for these unique animals.
Rabbits
Rabbits are susceptible to a variety of diseases and conditions, including overgrown teeth, hairballs, parasites, and cancer. They also tend to hide signs of illness or pain.
Contact us if your rabbit:
Has discharge from the eyes or nose, runny stool, or a gurgling stomach
Has an elevated or low temperature
Begins drooling, scratching at the ears, or sneezing
Starts tilting his or her head
Develops bald patches in his or her fur
Stops eating, appears overly quiet or shows other abnormal behavior
In addition, your rabbit can benefit from regular dental checkups. We can help make sure problems with your rabbit's teeth don't turn into serious, potentially life-threatening conditions.
We also strongly suggest that you have your rabbit spayed or neutered. Not only can rabbits potentially give birth once a month, but they can also have up to 14 babies at a time! Even in households with a single rabbit, spaying or neutering has plenty of benefits: It can protect your rabbit from several types of cancer and reduce or eliminate aggression, as well as other undesirable behavior, such as spraying, mounting, destructive chewing, and biting. Spaying or neutering will not change your rabbit's personality.
If you have any questions about how to best care for your rabbit, we'd be happy to discuss proper diet, housing, grooming, and even litterbox training.
Iguanas and Other Lizards
Nutrition-related disorders and diseases are common in iguanas and other lizards. We can help you avoid these problems. Call us to set up a nutritional consultation so we can discuss how to help keep your lizard healthy.
We also offer an initial checkup for new lizard owners to help identify current or potential medical problems and, if necessary, begin treatment. In addition, we can provide you with information on appropriate enclosures, environmental requirements, sanitation, and disease prevention.
Gerbils, Guinea Pigs, and Hamsters
Just because they're small doesn't mean they can't benefit from veterinary attention. Teeth, which grow continuously in gerbils, guinea pigs, and hamsters, often require trimming. (We can also recommend appropriate chew toys, which may help keep the teeth worn down.) Parasites such as lice, mites, and fleas can infest your pet. In addition, these companion animals can suffer from other health issues.
Call us if your pet stops eating, loses weight, appears quieter than normal, has discharge from the eyes or nose, or develops a lump on its body. We can provide treatment that fits within your budget.
Ferrets
You can help keep your ferret healthy by bringing him or her in for an exam once a year. That way, we can monitor any changes that occur in your pet and help prevent or catch diseases early, when they're easier to treat. As ferrets age, they may need additional testing and dental care.
Common problems associated with ferrets include gastrointestinal disease, parasites, and cancer. In addition, ferrets are inquisitive creatures by nature and frequently ingest objects they shouldn't. Regular blood tests can help determine whether your ferret has any problems with the kidneys, liver, or pancreas.
Ferrets can also benefit from receiving certain vaccinations and monthly preventives, which we'd be happy to discuss with you during your visit. Please bring a stool sample to your ferret's annual exam so we can test for internal parasites.
Unless you are planning to breed your ferret, we recommend that he or she be spayed or neutered. Female ferrets, or jills, do not need to give birth once to stay healthy. In fact, spaying can save a ferret's life. Jills that haven't been spayed will stay in heat until they're bred. This condition can cause anemia (a decrease in red blood cells), which can be fatal. In male ferrets, neutering can reduce their strong body odor, prevent marking, and reduce aggressive behavior.
Please contact us right away if your ferret develops any unusual symptoms, such as vomiting, diarrhea, hair loss, lack of appetite, trouble breathing, black ear wax, discharge from the eyes or nose, lumps, swelling, or an increase in aggression or sexual behavior (especially in neutered males).
Nutritional Counseling
Giant Breeds
Giant breeds such as Great Danes, Irish wolfhounds, and giant schnauzers have unique dietary requirements. Very few commercial puppy foods offer the ideal mix of calcium, energy, and protein levels that these breeds need. We can provide you with feeding recommendations that will encourage your dog's maximum growth potential without causing developmental problems. For added convenience, we also stock veterinary-approved diets for giant breeds.
Puppies/Kittens
It's easy to get confused or overwhelmed by all the pet foods on the market. We can help you weed through the choices and find a puppy or kitten food that will meet your growing pet's specific nutritional needs. We even carry many nutritionally balanced, veterinary-approved brands in our clinic.
Feel free to ask us for a food recommendation or to contact us with any nutrition questions or concerns you might have. We're happy to help!
Pet Dental Care
Dentistry
Imagine what your mouth would feel like if you never brushed your teeth or went to the dentist. For many dogs and cats, this is a painful reality. According to the American Veterinary Dental Society, more than 80% of dogs and 70% of cats have dental disease by the age of 3. Dental (or periodontal) disease is the most frequently diagnosed health problem in pets.
Common signs of dental disease include:
Yellow or brown buildup (tartar) on the teeth
Red, swollen, or bleeding gums
Bad breath
Excessive drooling
Changes in eating or chewing habits
Pawing at the face
Loose teeth
Depression
Even if your dog or cat doesn't have these symptoms, we recommend that you have a veterinarian evaluate your pet's dental health at least once a year. Bacteria and food debris accumulate around the teeth and, if left unchecked, will lead to deterioration of the soft tissue and bone surrounding the teeth. This decay can result in irreversible periodontal disease, tooth loss, and possibly expensive oral surgery.
Dental disease can also affect other organs in the body: Bacteria in the mouth can get into the bloodstream and cause serious infections in the kidneys, liver, lungs, and heart. If these problems aren't caught and treated quickly enough, they can result in death. A physical exam combined with appropriate laboratory work can determine if the infection in the mouth has spread.
Schedule your pet's dental exam today! We can also help show you how to brush your pet's teeth and recommend foods and treats that will help combat plaque and tartar buildup.
Anesthesia & Patient Monitoring
Patient Monitoring
We monitor our patients closely to keep them as safe as possible during procedures that require general anesthesia. A veterinary technician will continually assess your pet's heart and respiratory rate, blood pressure, and other vital signs to help prevent any anesthetic risk.
Please feel free to ask us about our patient monitoring protocol or any concerns you might have about your pet's procedure. We'd be happy to discuss these matters in more detail.
General Anesthesia
For some procedures, your pet will need to be administered general anesthesia so that he or she will be unconscious and not feel pain. Many pet owners worry about their pets being administered general anesthesia. We can assure you that modern anesthesia is generally quite safe; to further lower any risk, we perform a physical examination and run blood work ahead of time to catch any underlying health issues. In addition, we follow a specific anesthetic protocol, including monitoring vital signs during the procedure, to ensure the safety of our patients.
We begin most general anesthetic procedures by administering a sedative to help the pet relax and decrease any anxiety and pain. We then administer an intravenous drug to provide complete anesthesia and place a breathing tube into the patient's trachea (windpipe). To maintain the state of unconsciousness, we deliver a gas anesthetic in combination with oxygen through the breathing tube.
Please contact us if you have any questions or concerns about your pet receiving general anesthesia or about the procedure for which your pet is scheduled.
Local Anesthesia
If your pet is having a minor surgical or diagnostic procedure performed, we sometimes use a local anesthetic to help control pain. For example, when we perform a biopsy (in which a small portion of tissue is surgically removed so it can be examined), we often use a local anesthetic. Local anesthetics cause a loss of sensation in the area where the procedure is being performed. We sometimes use a sedative and/or anxiolytic (anti-anxiety medication) in combination with the local anesthetic to keep pets calm during a procedure.
Please contact us if you have any questions or concerns about your pet receiving local anesthesia or about the procedure for which your pet is scheduled.
Additional Services
Veterinary Specialist Referrals
Our experienced team of veterinarians and veterinary technicians provides many services at our clinic, ranging from routine to advanced procedures. Although we handle the majority of your pet's medical and surgical needs in-house, we occasionally refer patients to veterinary specialists or specialty clinics when advanced training or equipment will be beneficial.
Board-certified specialists, such as oncologists, ophthalmologists, and neurologists, have extensive experience and training in a particular area of veterinary medicine or surgery. Specialty clinics and university-affiliated referral centers have specialized equipment to perform procedures that are not routinely performed by general veterinary practitioners.
We make referral decisions because we want to ensure that our patients receive the highest standard of care and best possible outcome. Be assured that when we refer a patient to another hospital, we continue to stay involved with his or her care, consulting with the treating specialist and often providing any needed follow-up care and rehabilitation.
Grief Counseling
Losing a pet can be extremely upsetting, sometimes even more so than you might expect. We have such a close bond with our pets, so letting go is never easy and is often filled with pain, sadness, depression—even anger. Our team understands these feelings, as many of us have also lost pets of our own. The emotions we go through are real and nothing to be ashamed of.
Whether your loss is recent or you've been grieving for weeks, we want you to know there are resources available. Please visit The Redwood Empire Veterinary Medical Association's Pet Loss Support Group website or contact them by phone at 707-579-3411.
Behavioral Counseling
Many aggressive, fearful, or inappropriate behaviors in dogs and cats can be modified through a combination of desensitization and counter-conditioning. If you're concerned about an aspect of your pet's behavior, please contact one of the following Behavioral Specialists:
Microchip Pet Identification
Imagine if your dog or cat got lost. You'd want to give him or her the best chance of getting home. With microchipping, you can.
Microchipping is a safe, permanent way to identify your pet in case he or she becomes lost. A microchip, which is a tiny device about the size and shape of a grain of rice, is placed just under the loose skin at the back of the neck. When a lost dog or cat without an ID tag is found, a veterinarian or veterinary technician will use a handheld microchip scanner to check for a chip. If the pet has one, it will transmit its ID number to the scanner via a low-frequency radio wave. The veterinary hospital or shelter then calls the chip manufacturer, retrieves the pet owner's contact information, and calls the owner.
Even the most responsible pet owners can't always guarantee their pet won't get lost. A leash could break or slip out of your hand, a pet could push through a screen door or window, or a contractor or friend might accidentally leave a door or gate open. Natural disasters such as fires and floods result in many lost pets, so ensure you and your pet can be reconnected by making sure they are microchipped.
We recommend that you use a microchip, along with a collar and ID tag, to identify your pet. An ID tag is still a reliable identification method. Pets that have tags with current contact information are more likely to not end up in shelters and tend to get home faster than those without tags. However, collars and ID tags aren't permanent and can be removed (overnight or for grooming); pets can also lose them. With a microchip, your pet will have a much better chance of being identified and returned to you. Pets without microchips that end up in shelters may be adopted out to another family or even euthanized.
Please contact us to schedule an appointment to microchip your pet. Although we hope your pet never becomes lost, we want you to be prepared. We can also suggest a plan to have in place so if your pet does go missing, you'll be able to act quickly.
We can microchip ferrets, rabbits, and other companion animals, too!
Boarding
Ease your concerns about leaving your pet behind while you're away: Let our qualified staff take care of him or her. We will provide your dog or cat with a safe, comfortable, "home away from home" atmosphere. We are happy to accommodate any special care or needs your pet might have. Just let us know when you make the reservation.
We provide amenities such as clean bedding, food, and water bowls, though we do ask that you bring your pet's food if they are on a special diet. We will administer any needed medication and follow your specified feeding regimen. While we've found that eating their own food tends to agree better with most boarded pets, we can provide a high-quality, well-tolerated diet for no additional charge.
Veterinary technicians regularly check on the pets, and our kennel staff monitors the boarding area. You have the added benefit of knowing that one of our clinicians will promptly begin treatment if your pet gets sick during his or her stay.
To keep all our patients as healthy as possible, we require pets that are boarding with us to have current rabies and distemper vaccinations. Dogs must also have a current bordetella (kennel cough vaccine). We do require that most vaccinations be given at least two weeks before boarding, please call us for more information.
Schedule your boarding reservation today! Feel free to give us a call to coordinate a tour of our boarding facilities!